Don't get me wrong now… I love me my money! Savings accounts, investments, 401k, debit cards, yada yada yada. Cash? Not so much. Yes it holds its value when I need to say, BRIBE someone on the spot or something but other than that I feel that I have transitioned into a cash-less human being. (Not talking about other forms of cash such as money market accounts or anything… just the plain

green paper kind

.)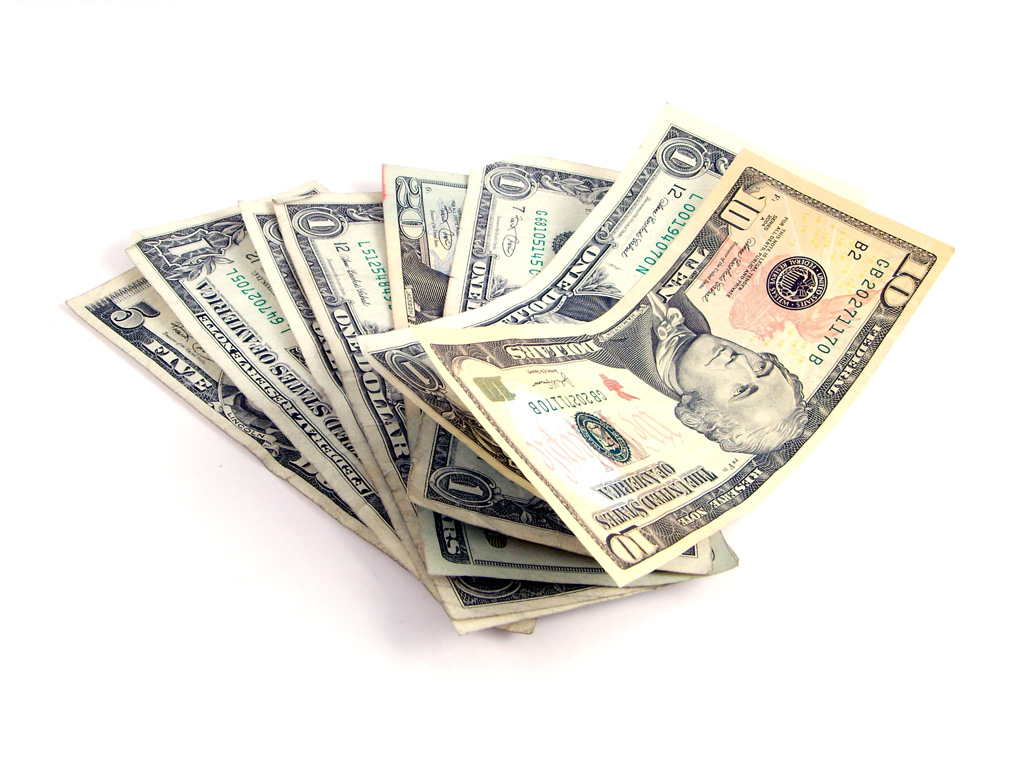 Why I prefer not to carry cash:
I turned my Chase debit card into a rewards card. Using the credit option gets me tons of points. I've already redeemed over $75 worth of gift cards this year.


When I have cash in my wallet I spend it. I'm more inclined to offer to pay if I have cash in hand. It makes me feel more generous and richer I suppose. Coincidentally when I go out with friends I actually bring cash because it's easier to split the bill up.


I tend to be attracted into cash-only stores. "Oooh, a cash only sign, let's go in! I have cash!".............Those cups of froyo add up!

I have no problem spending it at the vending machine. Again this adds up when I get that gnawing pain in my stomach midday at work (for candy!)


I don't track my cash transactions as well as my debit ones since Mint.com doesn't do it for me

(I have to input those in manually). READ: I'm lazy and I hate receipts so I throw them away instantly. Yeah I'm one of those people.
This is related to my last point, but after I forget those cash transactions, it SCREWS UP MY BUDGET

!

Me no likey.
I know there's more to it but plain and simple, I never seem to be able to save it. It's too tempting and I am not good at saying no to temptation!
There are pros to it too… emergency money, no transaction fees, etc.
This brings me to my next point.
How much emergency cash do you all carry on a daily basis?
I started reading up about mad money and having a stash of cash just in case of emergencies, ie. natural disasters and the banks are closed, power is out, ATMs not working, the world ends and you need money. I don't know, things like that. I figured I needed at least $150 and so I had a $100 bill and a $50 bill. After thinking about it some more I thought smaller bills would be easier to manage in case of an emergency because who's going to have change for big bills? THEN, when I had smaller bills in my wallet it somehow became easier for me to spend it. So now I'm left with a $10 bill, a $5 bill and four $1's....
Eventually I want to hide a safe of some cash under my backyard deck or something JUST in case and I want to have more emergency money with me. Right now I feel better when it's accruing interest in my savings and investment accounts though. I still need to replenish my $150 emergency cash in my wallet too, but it's sort of dangerous keeping it within reach every time I pay for something.
Interested in hearing how much everyone carries as "emergency cash", not jars or cash that you are saving for something. Just plain ol EMERGENCY CASH.