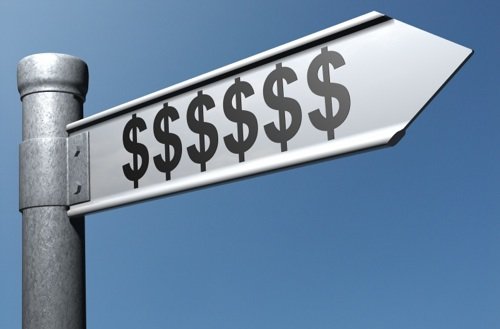 It's hard to believe that it's already Spring 2011 and pretty soon we'll be hitting summer and then December will roll around and we will buying Christmas gifts again! It truly is hard to keep on saving and saving when there is no clear reason for it. I have defined my savings accounts accordingly such as emergency fund (which I use for my down payment fund), travel fund, gift fund, etc. Maybe the reason that I feel a bit tired of saving is because everything is
just a number on my screen
. I haven't gone on any nice trips or vacations or used my e-fund for an emergency (thank God!) but I feel as though this is the boring part of saving and I'm losing my drive.
Don't get me wrong I still love saving and I do it diligently like brushing teeth, it's just second nature to me. But I'm not motivated to starve myself of fun, some shopping and eating out. It's all about balance and I think that's what I struggle with the most. I like to be in total control of my finances which will lead me to a road of financial starvation at times (meaning I save every penny) but I transfer such large amounts to my down payment fund that I honestly think of it as a credit card bill. Since I already put it away for my down payment on the condo, it feels like the money is not mine. I don't know if that's a good thing or bad thing!
Since I've hit my $10,000 savings goal I need to start focusing on my travel fund which sits at $900. I want to bring that up to at least $3,000 by the end of this year. I also need to focus on my gifts goal which is at a measly little $225, and that needs to be at ~$500 by November. You all know that I opened up accounts at USAA but I found out that you can't deposit checks unless you have a loan or a credit card with them, which I don't so I'm a little bummed out. I don't know if I should close my Chase accounts yet because that was one of the main reasons I decided to bank with USAA.
I'm thinking of using the USAA accounts for a down payment on a 2nd property, the one we will actually live in and possibly making it my main checking account because of the free rewards. With my new USAA accounts, I now have 6 accounts - 4 savings and 2 checking accounts. Is that too much? I also have 2 roth IRAs and 1 401k at 2 different brokerages.
How many accounts does everyone else have?