I have lots of plans coming up this summer and so little time to save and get myself together.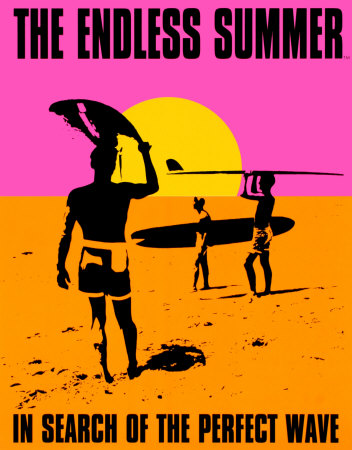 Having 2 different families is a lot to juggle on top of hanging out with the BF, friends, work, studying and working out. I love planning ahead and so I thought I would share some upcoming events that I am planning for (seems like I need to buy mostly gifts!). I try to balance my time equally but sometimes it's just too much to handle. Writing everything down helps me a lot so here it goes...
JUNE
Stepsister in SD
- My stepsister is coming to hang out sometime this month. I need to be prepared as we will be going out and grabbing drinks. She loves fancy places so I need to start saving up a bit for this.
Dad's Birthday - My stepdad's birthday is this month and I am stumped on what to get him. I exhaust the coffee and golf related presents each year so I'm hoping this year I'll have a better idea.
Father's Day - I need to buy gifts for both my dad and stepdad. I'm still thinking about what to get them. I'm leaning towards cologne this year.
JULY
Family Camping Trip - I am sooooo excited for this weeklong vacation! My entire family is coming to SD for a little camping trip on the beach. I hope we get to go to Sea World, the zoo, boardwalk, and other fun places. My cousins are coming too so I am extremely excited.
Mom's Birthday - My mom's bday is July 12th. I'm thinking of getting her the Clarisonic MIA or skincare products. She loves Swedish Skin but she also loves VS underwear.
Lil Sis Birthday - My lil sis' bday is July 7th. She's actually not my real lil sis but in high school we were assigned "little sisters" and we became really close over the years. Gotta get her something nice!
AUGUST
Alumni Tournament - This will be a big expense. I'm the President of our Alumni Association back in my hometown. Each August we host an alumni basketball tournament and I still need to buy my plane tickets for that weekend. After looking at tickets, just the plane tickets alone will set me back $250 =(
Best Friend's Birthday - My BFF's bday is in August and I will be home that weekend so we will definitely be hanging out. I will of course be buying her a gift and a few drinks. I'm thinking the clarisonic MIA as a gift would be nice or something from MAC.
SEPTEMBER
Brother's bday - He's turning 15 this year...finally! I'm sure he will want a game of some sort this year, just like every year.
OCTOBER
October LSAT -
I still need to pay for this which is $139. I only paid for my LSAT class and that really hurt to spend $770 haha. So I think I was trying to lessen the blow by not paying for the actual test yet.
6 Year Anniversary
- Another year with the BF. I don't know what to get him yet. I was leaning towards a watch but we may decide on a joint gift like a new TV, iPad 2 or PS3!
----
Down Payment
- Of course through all of this, my mail goal is to save 20% for our down payment on a condo. Prices have been increasing for summer but we haven't seen anything we liked recently. Hopefully more condos will pop up towards the end of summer and I will have my 20% down so we don't have to pay PMI.
Christmas
- This isn't summer related but I needed to include this in here because this is a huge expense. I have a gift fund but I also need to remember to buy plane tickets ahead of time and keep an eye out for sales for Christmas gifts.
January Mexico Trip
- My lil sis that I mentioned earlier is a travel-whore haha. Sorry for the language. But she is, and she's begging me to go on a girls only trip to Cancun in January. I think this will be at least $1,000.
Anyone else have any hefty summer plans that they are planning/saving for?