Happy hump day! Today is actually my *Thursday* since tomorrow is my birthday and I decided to give myself a 3-day weekend. I have no idea what I will do on Friday but I do know I will be staying up super late Thursday and spending all Friday doing as I please. It will probably consist of LSAT studying though. Booo...
I have been dying over these boots.... DVF Yokoe boots. Aren't they amazing?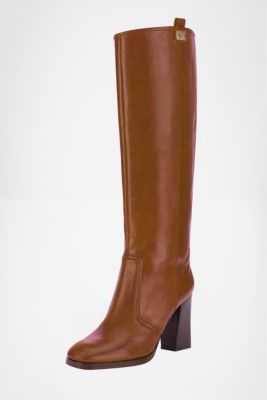 dvf.com
The perfect riding boot with a heel. Do I need it? No. But I do want it. I already received 1 carat diamond earrings from the BF for my birthday :) I can't ask him for these! It's not in my budget though at close to $500.