I've always been an active volunteer throughout junior high, high school and college. I've volunteered across a wide spectrum of organizations and causes specifically a mental health facility, a senior living community, food drives for the homeless, Habitat for Humanity, tutoring children at a family shelter, painting and rebuilding homeless shelters, and even starting an after school arts and crafts program at an American Indian Education Center. Throughout all of these experiences my eyes have been opened to reality and how important it is to help others.
Since I've graduated and began my career, my participation in volunteer work has been abysmally non-existent. After watching the KONY 2012 documentary yesterday, I realized that I still have that passion to help. I've been so focused on my career, my future, my health and my finances that it was so easy to lose sight of something that used to play a major role in my life. At first I was really impressed with the KONY campaign but after doing more research, the company is not something that I agree with. I do not agree with intervening by using military response. Since Kony uses child soldiers, this would result in more violence against these abducted children. Anyway I have a lot of thoughts about it, so if you want to discuss it with me you can email me but I won't talk about it on here. I like the intentions of Invisible Children but I would rather volunteer for an organization whose work/mission is something that I wholeheartedly agree with.
This morning I found a really cool website called VolunteerMatch.com where you can browse volunteer organizations and some people even leave reviews if they worked for the org before. After reading up about a lot of orgs and weeding through other jobs like volunteering at the local library, I finally found the
International Rescue Committee
(IRC).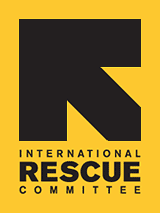 I have been reading about their mission, their work, how they began and what they do and I agree with every last bit of their philosophy. The IRC responds to the worst humanitarian crises in the world and helps refugees survive and rebuild their lives. There are so many ways to help these refugees such as helping them find jobs, homes, learning English, and rehabilitation. I would love to volunteer in any aspect.
When finding a volunteer organization I believe it is truly important to know where the money they raise is being spent. If you look at their public financials, almost everything goes towards the programs they execute and only 5% goes towards administration which is amazing to say the least. Sometimes there are
travel promo codes
available to save on humanitarian transportation.

I have a very addictive and extreme personality so of course I want to get started right away and sign up for an orientation this month, but I know I should be studying for the LSAT. Half of me is telling me that I should put my time into this org when I am finished (by June 11th) but it is just so exciting to want to be part of something that you truly believe in. Finding a cause that speaks to you is something that should be part of everyone's lives whether on a small scale or not. I'm going to think about this more and see if I can handle it right now but I am definitely going to support this cause by volunteering now or in June.
Does anyone else have any volunteer organizations they advocate or participate in? I'd love to hear about it!